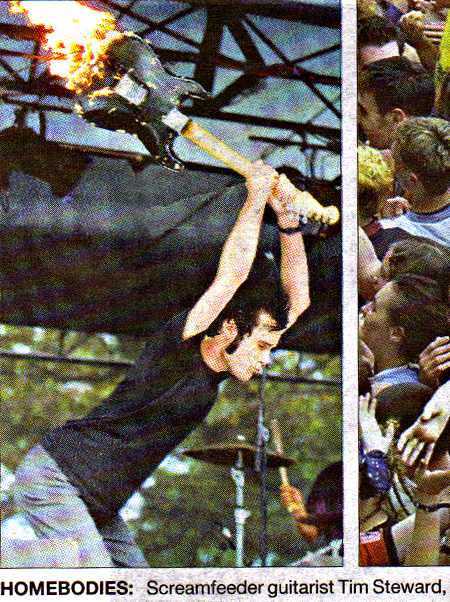 Hey ho to everyone who came and saw us at Homebake, we had fun! – see attached piccy from the following day's newspaper.
Did we mention we're playing at the Gold Coast Big Day Out? I think we did.
We'll also be doing another tour around the place very soon. Or to be more specific, we're be playing somewhere, sometime, maybe. Kellie's getting the shits with her job, we'd better tour again soon.
Dean wants us to record another album in march, we say he's nuts, but what the hell, ok already, we'll get to work on some new songs soon Dean.
Mike's going to be chasing up all the people who owe him money around the country (you know who you are.. so don't let it come to baseball bats) he needs a new guitar too after homebake.
a pointless message?? perhaps, ..but what the hell, we can!!!!! – it's just nice to say hi!