SCREAMFEEDER – Kitten Licks Deluxe – A landmark album in its day still sounds pretty damn good.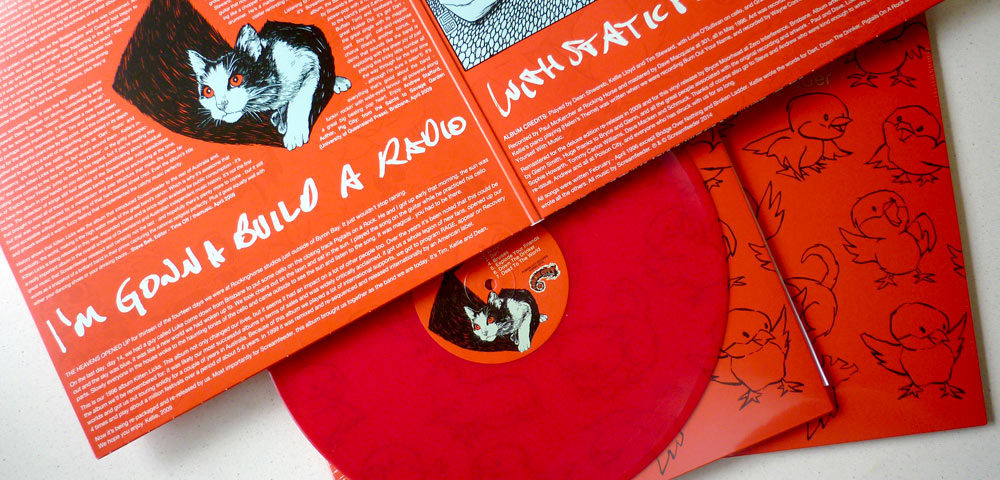 Relocating from Townsville in the early '90s and changing their name from (the obviously naff) Madmen, the three-piece that became Screamfeeder quickly set about making Brisbane pay attention to their sturdy, gloriously ragged take on grunge grit and punkish melodicism.
Even so, it wasn't until their fourth album that they really nailed it. Released in 1996, with new drummer Dean Shwereb really kicking in, Kitten Licks cemented Screamfeeder's reputation for crisp, angular rock sizzlers, but also showed how much they'd grown. Part of this was a greater production clarity (courtesy of Paul McKercher). But the real developments came in the way guitarist Tim Steward and bassist Kellie Lloyd fired up their writing and put stronger emphasis on their vocal harmonies.
It allowed them to create infectious show-stoppers like Static, Dart and Gravity – tracks that became a key part of the band's status – but also let them test things out like the album's long and winding finale, Pigtails On A Rock (well, it was nearly seven minutes long), complete with parping sax.
Now, thirteen years later, this reissue comes with new packaging and liner notes, and seven extra tracks to savour. Back then, we at Rave Magazine said: "Kitten Licks is so riddled with great moments it is hard to talk about them all". That we can still say that after all this time is proof enough of how significant this album continues to be.
****½ BILL HOLDSWORTH Rave Magazine – Tuesday, 26 May 2009
We did a heap of press for the 2009KL tour. We had a publicist on board which made life easier, and everyone seemed to be really going for this big nostalgic trip that so many bands were on – and still are.
This one's nice: After several albums of howling art rock and echoey pop songs buried under the weight of furious indie guitar wringing, Screamfeeder finally surfaced with perhaps the most singularly realised LP of – not just their own catalogue – but that decade of guitar rock.
Screamfeeder – Dart (Live) @ Ed Castle Adelaide June 5, 2009
Screamfeeder – Static Live at the Annandale.Sydney – 28.05.09