Screamfeeder are from Brisbane, Australia.
The band is Tim Steward, Kellie Lloyd, Dean Shwereb and Darek Mudge. We formed in 1991. Yeah it's a long time; too late to stop now.
Bio 2020
Screamfeeder. A noisy pop/indie rock band from Brisbane. Lovers of loud and beautiful music since the day they were each conceived, they have been compared to all the greats; Husker Du, The Jam, GBV and The Who. Contradictions and dualities abound within Screamfeeder, and therein lies their beauty.

They're the band you grew up with, whose songs are imprinted into the DNA of every music-lover who came of age in the 90's and 00's. A band of eternally-youthful fuzz-pop darlings who, however improbably, have continued to play together for over 25 years and somehow have not only gotten better, but have become even more loved.
A band that combines loud with beautiful, intense with joyous, chaotic with precise and pulls it all together in a way that very few acts ever manage.
While not dwelling too much on the music industry history, Screamfeeder were always the band that everyone knew were one of the best in the country, as well as – often – the unluckiest. Label turmoil seemed to be their lot in life, but it never stopped them making great music.
They released their debut Flour in 1992, and followed that with five more scorching albums including the undeniably-classic Kitten Licks in 1996. Their records continued to sell, with all of their albums remastered and released on vinyl – the last being Take You Apart, which will be available in May 2020.
They've toured Australia too many times to count, as well as the US, the UK, New Zealand, Singapore, Japan, France, Germany, Switzerland and Spain, taking audiences on the ride that is uniquely Screamfeeder.
Live, they're a non-stop whirlwind of high-energy heavy riffs, caterwauling feedback and pulse-racing bass, Tim and Kellie entwining their vocals around the music, all anchored with the explosive power of Dean's drumming. This band can give anyone in the world a run for their money – they're raw, grungy, fiery, effortlessly skilful yet loose at the same time, an exuberant and joyful wave of music filling every space in the room with pure radiant youth.
"…(their) ragged, infectious spirit evokes all kinds of glories: classic soul records, the early Who singles, the fire and fun of bands such as the Jam and the Replacements." (Courier Mail)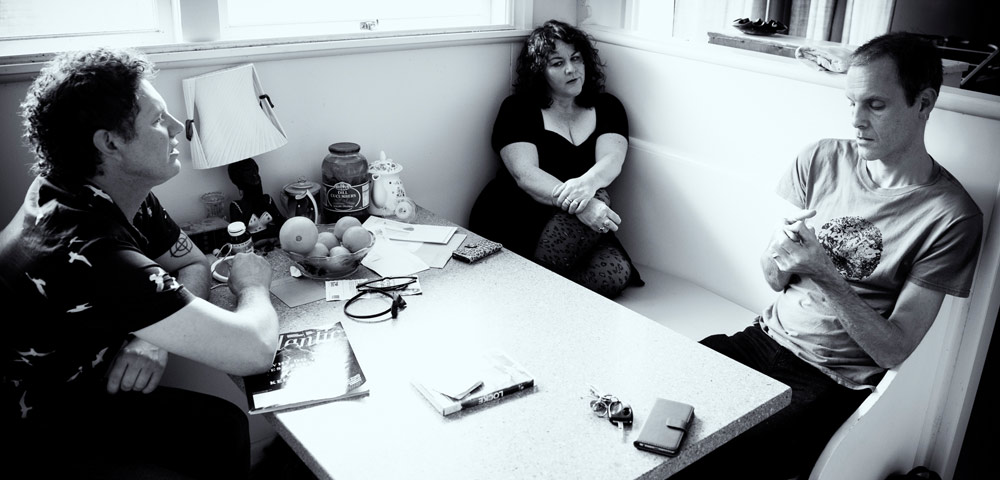 After a couple of quiet years, the band stepped back into the live arena in 2013 with well-received supports for Bob Mould and The Breeders – and it was apparent that plenty of people still wanted to see them. What better reason than to come out of hibernation?
To celebrate 2014's issue of their four classic '90s albums, the band undertook a national tour, focusing on songs from their spiky, immediate debut Flour, the crushing, seminal Burn Out Your Name, 1995's oddball indie rollercoaster Fill Yourself With Music and the 1996 smash Kitten Licks. Guess what? Rooms filled with punters singing every word were testament to the abiding quality and ongoing love for the band and their songs. 2015 brought the release of their classic 2000 album, Rocks On The Soul, again re-issued on high-quality vinyl by Poison City.
2017 saw the first new Screamfeeder recordings in twelve years, with the release of the acclaimed Pop Guilt being hailed as a career highlight. And just to hammer home the point, in 2018 they put out a double-LP "best of" collection Patterns Form – 24 shining examples of what Screamfeeder does best, collected into a fine career overview.
2020 will see the band embark on a national tour, play some festivals, get Take You Apart out on vinyl and maybe write some new songs, should the moon and stars align in precisely the right way…
Tim Steward and Kellie Lloyd have made an overdue return to the ring; long-time heavyweight fighters on the side of good, in a world increasingly dominated by uni-course bands obsessed with boat shoes, fashion-magazine haircuts, and nice radio pop.
"Forget Jet, The Vines, even You Am I… Screamfeeder are hands down the country's best rock band and Take You Apart is all the proof you need. For real." (Time Off magazine, Brisbane , November 2003)
Screamfeeder believe in writing good songs, and performing them like their lives depend on it. Old school? Shit yeah, and proud of it.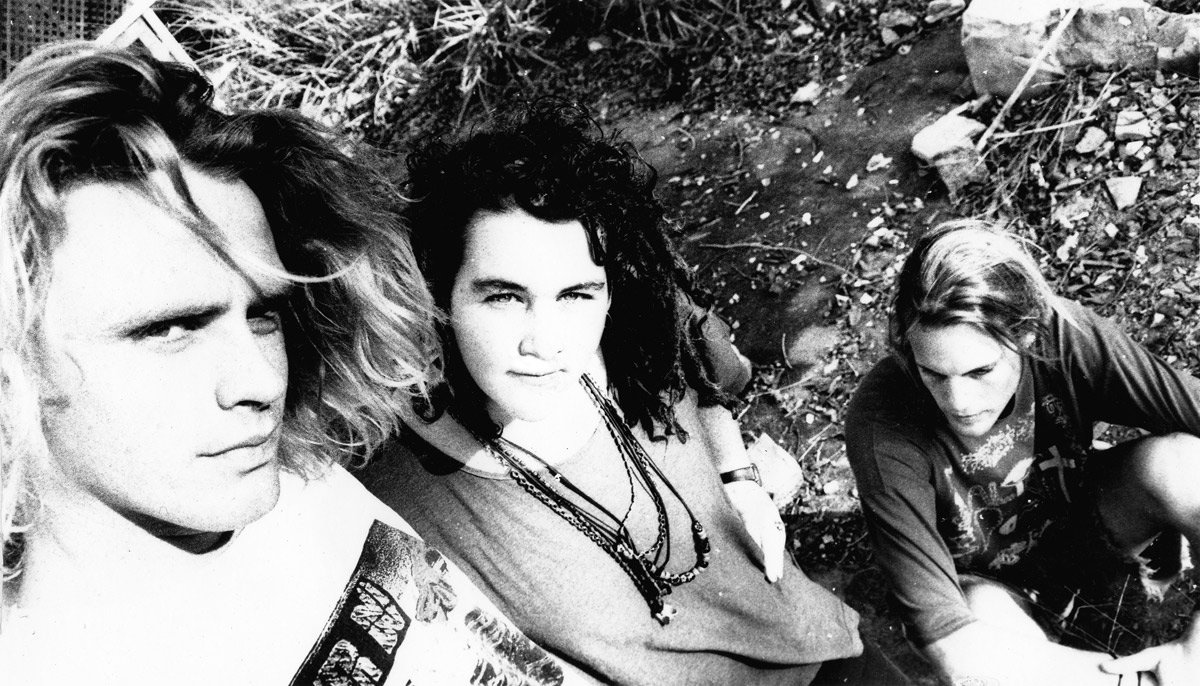 The longer story
We christened ourselves way back in 1991. Kellie had joined Tony and I in our old group The Madmen, and we were thinking about what to do next. We decided to record some demos; we had new songs which seemed to be a quantum leap away from the old stuff, so we went to a studio on the Gold Coast and recorded 4 tracks. We thought they sounded absolutely awful and it depressed us a bit. We contemplated splitting up then.
They don't sound too bad now – but that's hindsight for you. Anyway in a final effort to get something to tape which sounded presentable we went to Vibrafeel Studio in Inala. It was a nasty little brick place in the roughest suburb in town, but it was run by an infectiously enthusiastic engineer Mick Borkowski who nailed the sound of the band at the time and gave us a tape with 4 songs which we felt confident enough to shop around.
Steve from Waterfront told us he liked the tape but we should think about changing the band name.. and a couple of months later I was on the phone to Survival Records in Sydney who wanted to sign Screamfeeder for a publishing deal, including – I'm pretty sure – a $1000.00 advance. I was covering the phone mouthpiece with my hand and saying "they're going to give us MONEY!" to the others in the room. We couldn't actually believe it – this was in the days before bands from Brisbane even got looked at by Sydney labels.
Our first album FLOUR came out, and we started touring a LOT. The label got us to come down to Sydney to record our next one BURN OUT YOUR NAME in 1993 and promptly sent us off on tour to Europe – where the label had an office – in a coach alongside The Screaming Tribesmen and The Chevelles, two other Survival acts.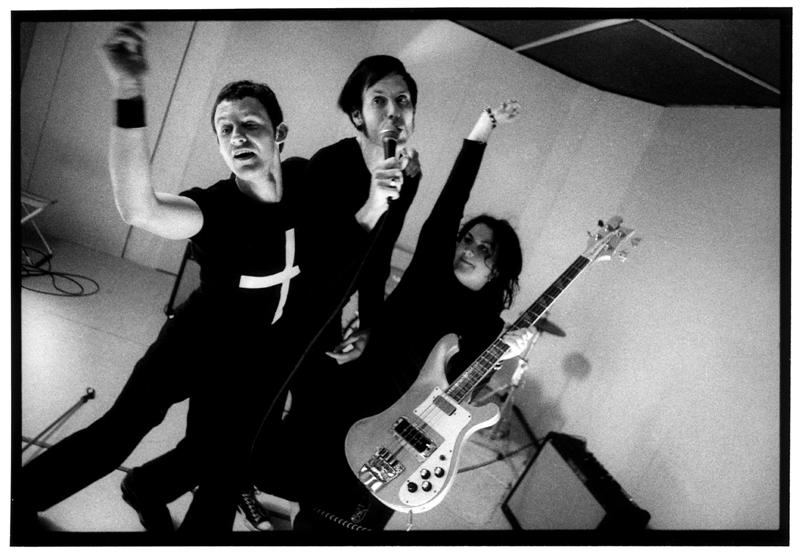 The 90s skipped by in a blur of recording and touring. We moved to Shock records and picked up a proper publishing deal with Mushroom records. We lost Tony in 1994, and Dean Shwereb joined the band. A bit of a turning point, we recorded Kitten Licks right after he joined, and we found ourselves busier still.
In 1999 we got signed to an American label who wanted us to hold off on recording another album until a long time after they'd released Kitten Licks in America. Impatient to keep up with our busy recording schedule, we released an album of covers (Home Age) to keep ourselves happy. Eventually our frustration drove us to dissolve the deal and we were free to get back to work! We recorded Rocks On The Soul and got our on the road again.
In 2002 we became self managed and moved to local outfit Rhythm Ace Records and released Take You Apart in 2003. We then released our singles album Introducing Screamfeeder in 2004, and an EP Delusions of Grandchildren in 2005. We've been pretty slack since then, but all of us are heavily involved in other projects. I think we'll definitely do more Screamfeeder recording before too long.
We played as a four piece in the early noughties, first with mike Squire on guitar, then with Darek Mudge who went on to join Intercooler and Disco Nap, and record a lot of the WE ALL WANT TO and WHATS material at his studio.
We then stripped back to the original 3 piece line up for the Kitten Licks tour in 2009.
Then we brought Darek back in and have been playing as a 4 piece ever since.
We've played in New Zealand, US, UK, Singapore, Japan, France, Germany, Switzerland and Spain, and we've played with a lot of our musical heroes along the way. It's been excellent fun, and I wouldn't change a thing.