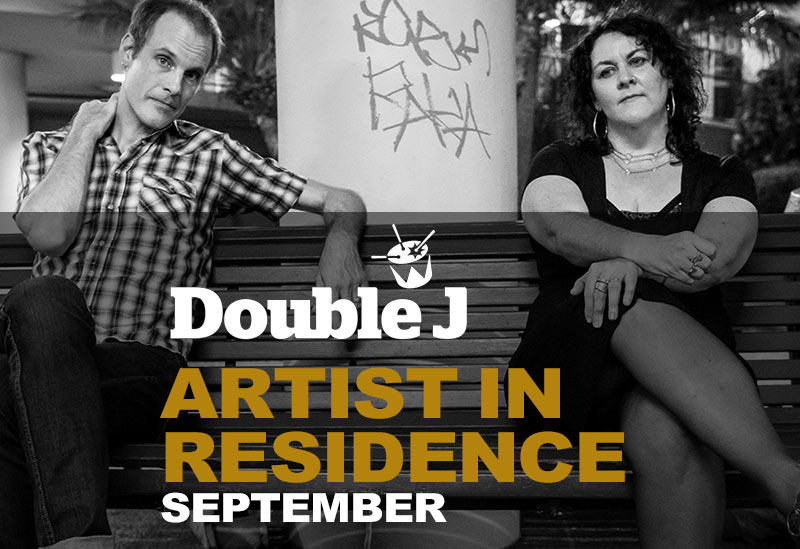 We were lucky enough to get chosen as Double J's Artists in Residence for September. We got to play 8 hours of music.
Brisbane indie rock favourites Screamfeeder leap into Double J's Artist In Residence chair this month, giving us an insight into their brilliant music knowledge and sharing tales from their long life as a band.
Tim Steward and Kellie Lloyd have delivered us infectious, powerful indie rock for almost 30 years now. This series of Artist In Residence shows will offer us an opportunity to hear the music that inspires and drives them.
Across the four weeks of September, the band will delve into their collections to play music they love. We'll warn you, they are huge music fans who both worked at record stores in the 90s, so they'll be going pretty deep.
If you want an idea as to what kinda stuff they're into, consider this: they have named every episode after a different Hüsker Dü song…
Rest assured there's plenty of other great stuff as well, as they play tracks from their favourite records from the 2000s, the albums they were obsessed with when they were young, and the music they missed the first time around but have since rediscovered.
They'll also spin stories from their long and decorated career in indie rock, a career that has seen them travel the world, playing and befriending some of the most influential bands around.
Join them on Sunday afternoons for two hours of music, coming direct from Steward's home studio.
Hear Screamfeeder as Artist In Residence Sunday afternoons from 3pm, repeated Wednesday evenings from 10pm.
Or listen anytime on the Double J website or triple j app.