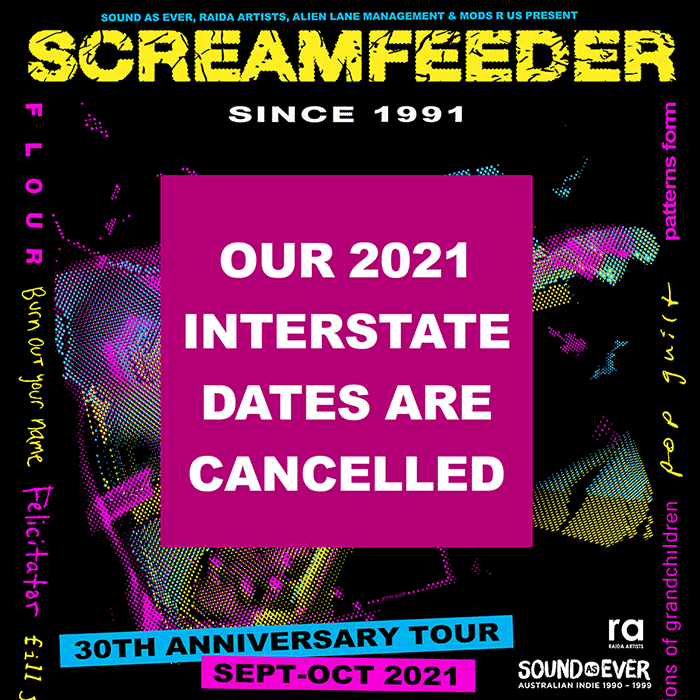 We're super sorry to have to announce that we're cancelling all our interstate tour dates in September and October. With borders closed between states, it's just not possible to come and play for you.
We are so disappointed. It breaks our hearts to have to cancel a national tour for the second time.
Assuming we are allowed, we'll still play the Zoo show in Brisbane. All other shows – please contact you ticket issuer for a refund (Oztix or Moshtix).
Thank you to all the bands who agreed to play with us, we'll hit you up next time! Huge thanks to our management Alien Lane and booking agent Raida Artists, and to Jane and Scott from Sound As Ever for their support.
We're still busy: our new album is being mixed – we're thrilled with how it's turned out. There's a podcast, a book and a documentary in the works.
It's no compensation for not seeing you.. it's been too long, we'll get there eventually. In the meantime – get vaccinated, look after yourselves and your friends and family, and know that are so grateful to everyone who bought a ticket, a T-shirt or a record. We'll give it another try in 2022.