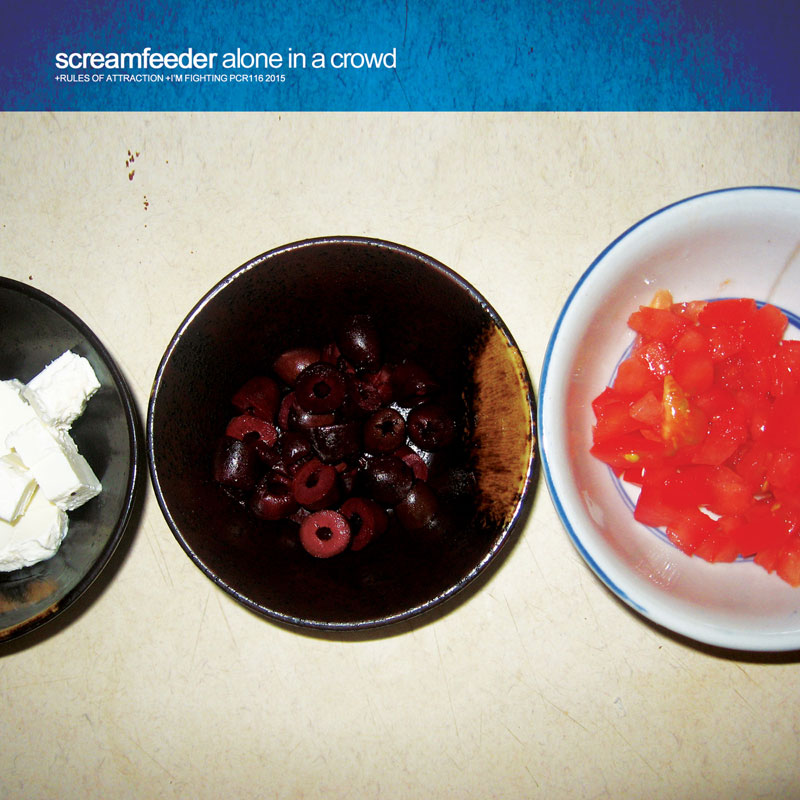 Poison City Records | PCR116 | November 27, 2015
Our first new recording in 10 years. Recorded by Darek Mudge & Bryce Moorhead at The Shed, Brisbane, Sept 2015. Mixed by Darek Mudge. Mastered by Hans DeKline at Sound Bites Dog, Los Angeles.
Written and performed by Kellie Lloyd, Tim Steward & Dean Shwereb with Darek Mudge on additional guitar.
Appears on Pop Guilt.
Alone In A Crowd You surround yourself with people and I know everyone / we're alone in a crowd and you know everyone / I know everyone has secrets / but I won't ever tell / that I'm alone in a crowd and you know everyone / I don't care what people are thinking and I won't ever say / you're alone in a crowd / no one's business anyway / we surround ourselves with secrets / and I told every one / and you won't ever tell / 'cause we know everyone / I don't care what people are saying and I won't ever tell / that I'm alone in a crowd and you know everyone
Rules of Attraction Time will wait but I can't waste my time / trying to find a place to where I can rewind / instead of the malaise, instead of all the violence / imagine hitting erase and hearing silence / time goes slow sitting around on pause / as the magnetism starts losing force / and every molecule falls to distraction from the rules of attraction / there was something you said was one of my mistakes / I want to play it back to you, I want to play it back to you / thought we could do it better but take after take / I couldn't give it back to you, I couldn't give it back to you / time don't wait, you got me in a tangle / chasing the tail of the latest mangle / won't pause you / don't delete me / don't fast forward me completely / there was something that you did, I keep trying to find it / I want to play it back to you, I want to play it back to you / it gets more distorted with every time I rewind it / I'm trying to get it back for you, I'm trying to get it back for you / there was something you said, was one of my mistakes / I want to play it back to you, I want to play it back to you / time got lost and we ran out of takes / I couldn't give it back to you
I'm fighting I'm fighting / fighting something inside / can't look in the mirror / got a bolt of lightning / been trying to hide / too busy to see ya / got so many things that I just gotta say / god they're chewing up my mind / I'm fighting / I'm fighting / what can I do? / got it into my fingers / like a bolt of lightning / it came outta the blue / too busy to ring ya / got so many things that I just gotta say / gonna take me quite some time / I'm fighting / one day I will write my masterpiece / one day I'll write my Dorian Gray / one day I will write my Candy Says I'll write my Sister Ray / I'm fighting