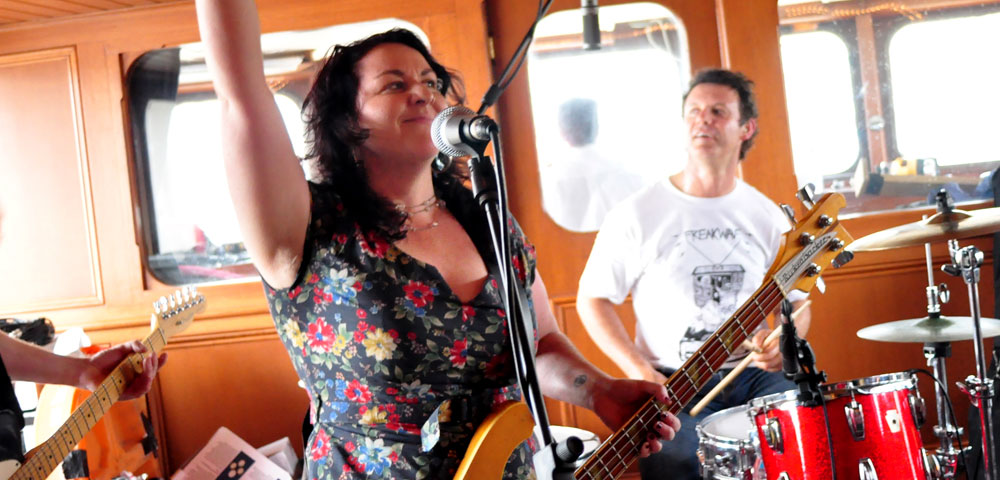 As you can probably guess, the announcement from the government limiting indoor events to fewer than 100 people seals the fate of our Take You Apart tour. We have no choice but to cancel it, which makes us very sad, but there's no realistic prospect of playing shows for many months now.
We were really looking forward to getting out on tour, and especially to coming to the places we haven't been in a long time. We are very appreciative of the large number of people who pre-booked tickets – that was so encouraging. Thank you, all of you.
We'd also like to thank the bookers and venues around the country for their understanding, and to wish them the very best in what will be extremely difficult circumstances. Also to all the awesome bands who agreed to play with us, thank you! We hope that you're all there when we get through this, and we'll happily come and have a lager with the hard-working promoters and staff that make the music industry run.
Couple of things to note – all tickets should be refunded directly through the ticketing company. If you bought the album package from us, we'll be in touch.
One thing you can do to support independent artists is to buy their music from Bandcamp, and this Friday (20th March) the good people at Bandcamp are waiving their cut – so 100% of that money goes to the artists. If you have an act you want to support, that's the way to do it.
Meanwhile, we'll be bunkered down doing the responsible thing and keeping away from other people, as recommended by those who know about the science. We may also write some new songs..
Be informed. Stay home. Wash your hands. Don't hoard. Be kind to others. Tell your family and friends you love them.
We love you all – see you on the other side..
Kellie, Tim, Darek, Dean.